SIGNATURE WEDDING DESIGN IN PHUKET
---
"The most Romantic & Charming Wedding under a stormy sky"
This is how a famous Photographer defined our Wedding Design and Setup on the 28th August 2016, for Ivy & David and their 100 Guests from China, Shenzhen.
Everybody is waiting now to read the real Bride story and see the full Photo Gallery, that will be soon published on major Wedding industry blogs and magazines. In the meantime, we wish to disclose you one of our Secrets…
Why our Signature Wedding Design is becoming everyday more popular in Asia?
Because we spend a great time doing last trend research and developing new ideas, as well as listening to the Couple's desires to outline their Dream Wedding Design.
"We strongly believe this is our aim and our signature, that is now more recognizable on every Event we create for our Couples" – Says Ilaire, the Wedding Planner and founder of the company. Here you have just few shots, as an example of Ivy & David's Wedding Decorations.
Designed and setup by Wedding Boutique Phuket, proud of our best partners' cooperation for a perfect result.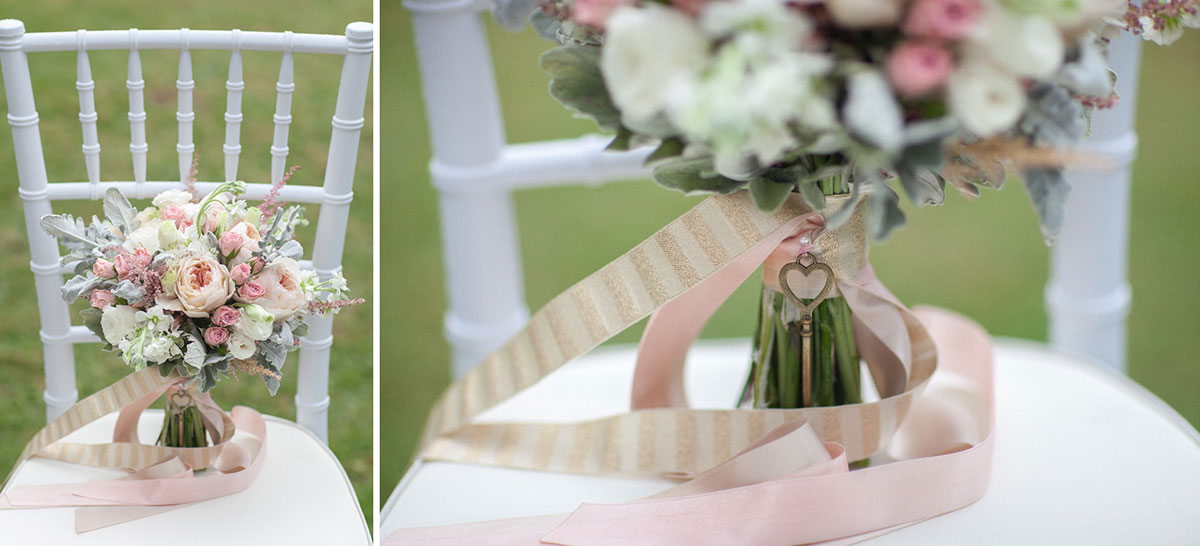 Can you smell the flowers scent from this Romantic Vintage Bouquet?
Every little detail is important for us, because a nice Detail makes the Difference.
The Ceremony Setup must be UNIQUE, this is the first thing that Wows every Guest.
And the reception Dinner is important as well, as this is the real moment when everybody enjoys the atmosphere. Everything must be perfect in this moment, from personalized seating chart, the candle light, to the amount of flowers and napkin holders decoration…
***
Now we know you can't wait to see Ivy & David's Wedding full gallery! :)
Have a look at their EXCLUSIVE Wedding Theme: "The Key of Love" in the meantime… and be patient until the Photographers and Videographers amaze all of us!
***
Contact Us  for your Memorable Event by Wedding Boutique, Wedding Planner Phuket.