Wedding Boutique Phuket, your Destination Wedding Planner in Thailand
Destination Weddings are the last trend of weddings abroad nowadays, and unlike a good relationship, a destination wedding is really about the Destination and not so much the journey. This 'intimate' kind of wedding appeals to those who love the idea of being on vacation with all their loved ones at the same time. They are not only in an exciting destination, but they have their favorite people there to share the moment with. A destination wedding is perfect for couples who prefer a smaller, more intimate ceremony and celebration. Moreover having a destination wedding is a great way to narrow down the guest list, and in most cases, is cheaper than having a standard wedding at home. Basically you can have your wedding and honeymoon all in one and enjoy a longer celebration, not just for a day but for the entire holiday with family and friends.
Try this unique experience that you'll remember forever: Thailand destination weddings in Phuket are suitable to deliver your dream wedding, either a casual bo-ho beach wedding or the most luxury wedding in villa. Weather in Phuket is tropical, therefore mostly hot or warm along the year, usually sunny and dry from November to April and wet from May to October. Best months to get married in Thailand are definitely between November and May.
Besides destination weddings, Phuket is a world-class tourist destination and it offers you incredible options for your entire holiday. Trendy beach clubs, fine dining restaurants, unlimited chances of fun and adventures, interesting tours and innovative activities. You will not regret it!
THAILAND travel DESTINATION
It's not a secret that getting married on a tropical island is a recurring dream for many couples. Exotic and mystique, Thailand offers an atmosphere unlike anywhere else in the world. Having your Phuket beach wedding here is sure to be a unique experience that you and your guests will never forget. Phuket, as a base of the Andaman coast, with its white sand beaches, is home to some of Asia's most popular and luxurious private villas and 5-star resorts as well as other amazing venues.
PHUKET DESTINATION WEDDINGS
Phuket is definitely one of the most popular wedding destinations all over the world, with infinite accommodation options and amazing wedding venues. From beachfront to cliff-top we guarantee you an amazing wedding backdrop for your ceremony and reception dinner. Local and international professional vendors are available in Phuket to ensure your perfect wedding day.
signature weddings in thailand
You will be amazed by the final result of your destination wedding design following the latest trends, with classy European fine art style, stylish antique and modern decorations from all over the world, lush local flowers as well as unique imported masterpieces from Holland or UK. Everything captured by the impeccable talented eye of our photographers and videographers for your forever memories.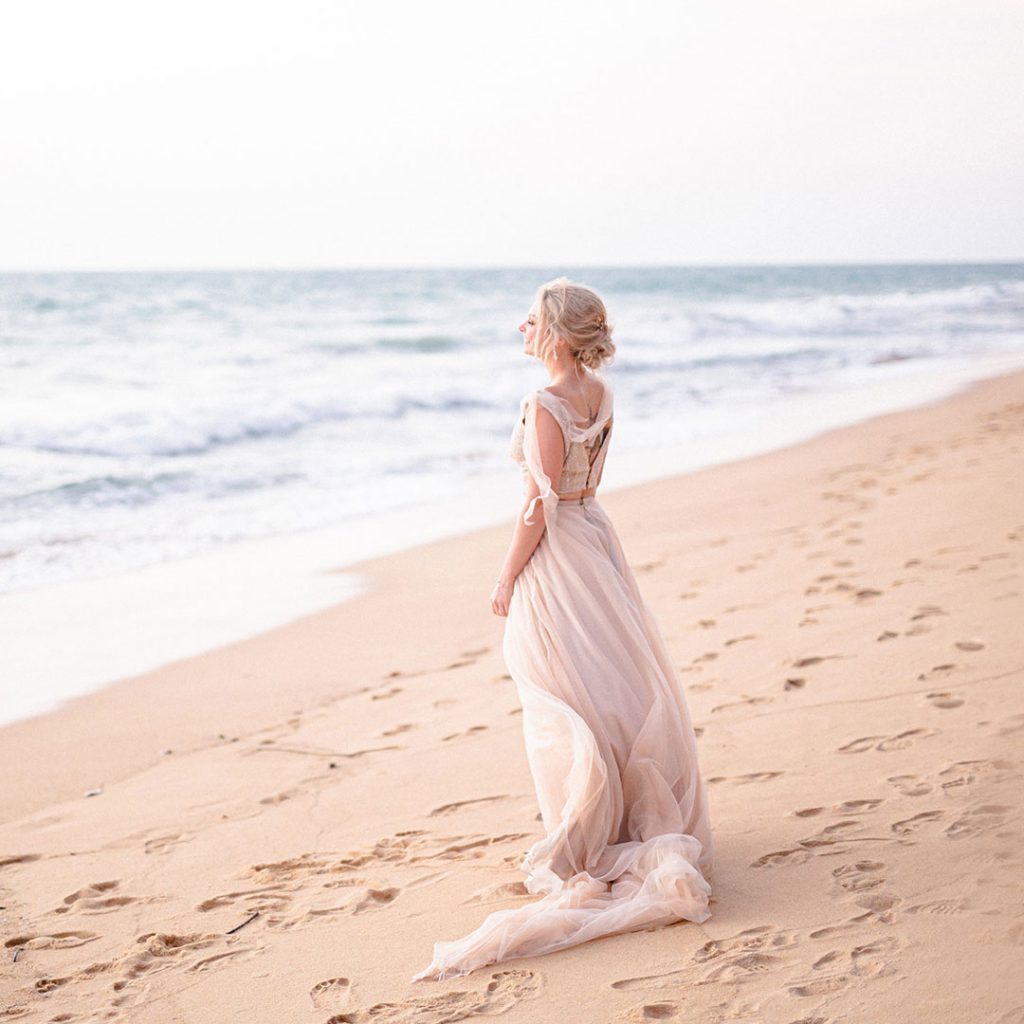 Trends review
Themes & inspiration images selection
Personal digital board with wedding theme
Budget management
Venue research & rental
Western Ceremony & traditional Thai rituals
Professional vendors and coworkers selection (celebrant, photo, video, makeup, florist, musicians etc…)
Ceremony set-up, decoration and following-up
Guests Reception Dinner set-up, decoration and management
Event performances & entertainment
Transportation arrangement
Engagement and Pre-Wedding photo shooting
Wedding dress design or rental
Private tours organization
Accommodation coordination
Family and guests activities management
Legal Marriage procedure
Wedding live streaming
Catering & Patisserie
Extra day Photography or Videography
Sides events organization (rehearsal, day after…)
International Wedding Ceremony
Mix Western-Buddhist Ceremony
Priest Church Ceremony
Chinese Tea Ceremony
Indian Wedding
International Wedding Ceremony
A Western classic ceremony with English speaking master (other languages available). Including blessing, ring exchange and union rituals like hands bonding, sand blending, tree planting, etc…
Mix Western-Buddhist Ceremony
Priest Church Ceremony
Chinese Tea Ceremony
Indian Wedding