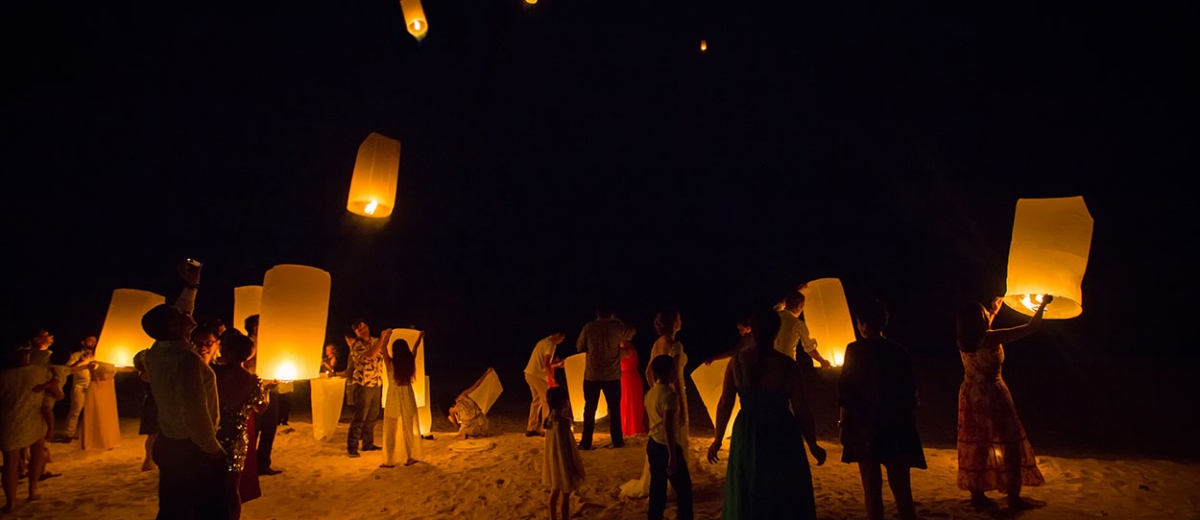 PHUKET DESTINATION WEDDING
Wedding Boutique is a Destination Wedding Planner in Thailand.
Destination Weddings are the last trend of Weddings Abroad today. This 'intimate' kind of Wedding appeals to those who want to get married on a Tropical island sharing this exclusive experience with family and best friends. Exotic and mystique, Thailand offers an atmosphere unlike anywhere else in the world. Having your Phuket Beach Wedding here is sure to be a unique experience that you and your guests will never forget. Phuket, as a base of the Andaman Coast, with its white sand beaches, is home to some of Asia's most popular and luxurious Private Villas and 5* Resorts as well as other amazing Venues. 
Try this unique experience… you'll never forget: Destination Weddings in Phuket Thailand are suitable both for a small group budget Wedding or the most Luxury Wedding in Villa!
Some of our partner Best Wedding Venues: Point Yamu by Como, Trisara, Sri Panwa, Rosewood, Paresa, Renaissance, The Sala, The Naka, Villa Aye, Villa Aquila, Cape Panwa, Pullman Arcadia, Aleenta, Anantara, Marriott Phuket…
Trend review.
Themes & Inspiration Images selection.
Personal digital board with Wedding Theme.
Budget management.
Venue research & rental.
Western & Traditional Thai rituals.
Professional vendors and coworkers selection.
Ceremony set-up, decoration and following-up.
Guests Reception Dinner management.
Event Performance & Entertainment.
Transportation arrangement.
Engagement and Pre-Wedding organization.
Wedding Dress design or rental.
Honeymoon Packages.
Private Tours organization.
Accommodation coordination.
Family and Guests activities management.
Legal Marriage procedure.
Cakery & Patisserie.
Extra day Photography or Videography.
A Western classic Ceremony with English speaking Master (other languages available). Including Blessing, Ring exchange and Union Rituals like flower bonding, sand blending, tree planting, etc…
A mix Western-Thai style Wedding Ceremony includes the Ceremony Master for the international celebration and a Monk Blessing ceremony with Water-Pouring ritual and other Thai symbols like dancers, baby elephant etc…
Traditional Catholic or Protestant Church (we have several locations in Phuket) with Priest religious ceremony. A letter of permission from your parish priest to the parish priest here in Phuket will be required, in order to get married this is usual procedure here in Thailand.
Need Any Information? Please Contact us.
Contact us to get your Personal Quotation!