Organic Bo-ho Beach Wedding in Phuket
Emeline & Paul, and their Organic Bo-ho Wedding on the Beach!
A casual Ceremony on the sand overlooking the Ocean and a romantic Dinner under the stars in a Private Villa.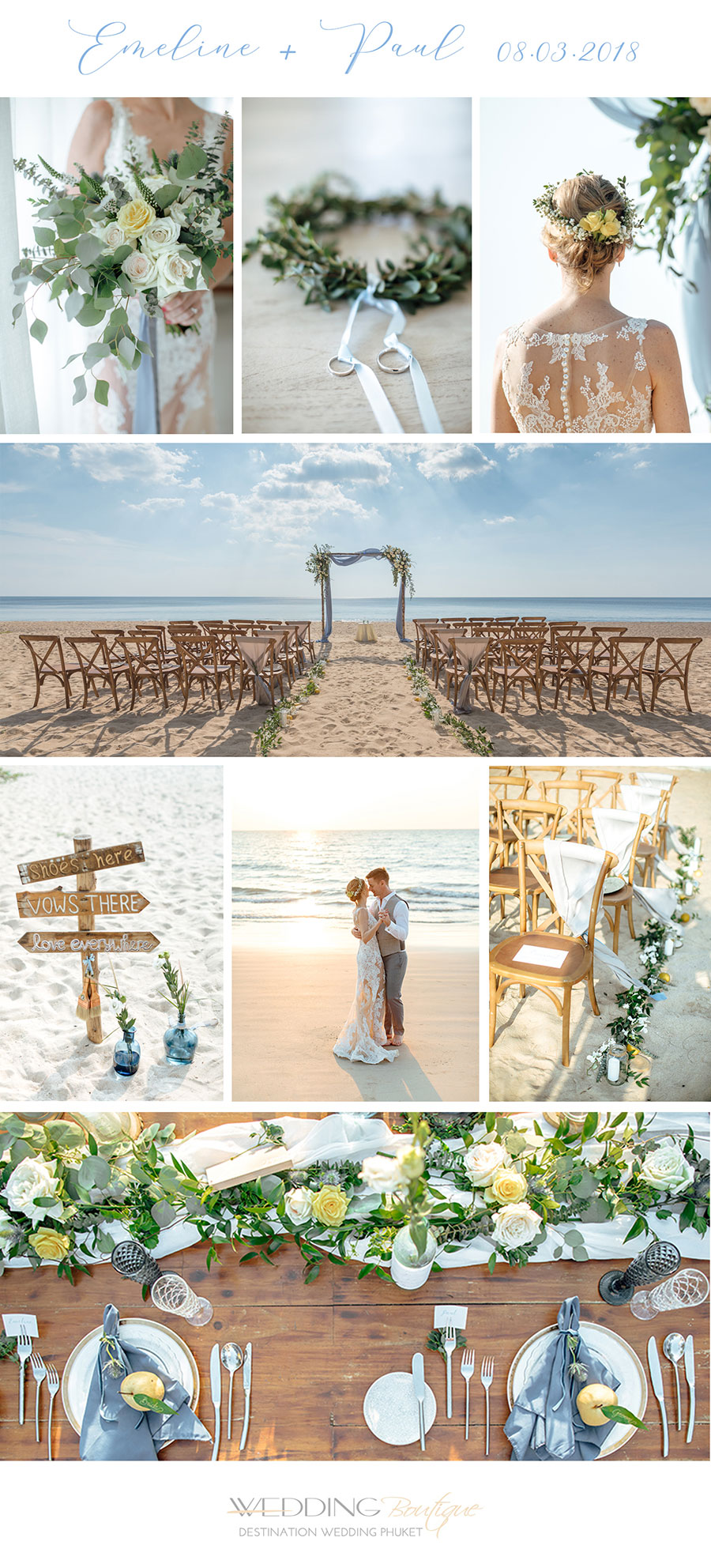 Wedding Boutique, Wedding Planner Phuket,
designed and setup the Organic Boho Wedding in Phuket in dusty blue, pastel yellow, and greenery.
***
Photo Credits:
CHANG PHOTOGRAPHY